The National Tree of Morocco: The national tree of Morocco is native to the country.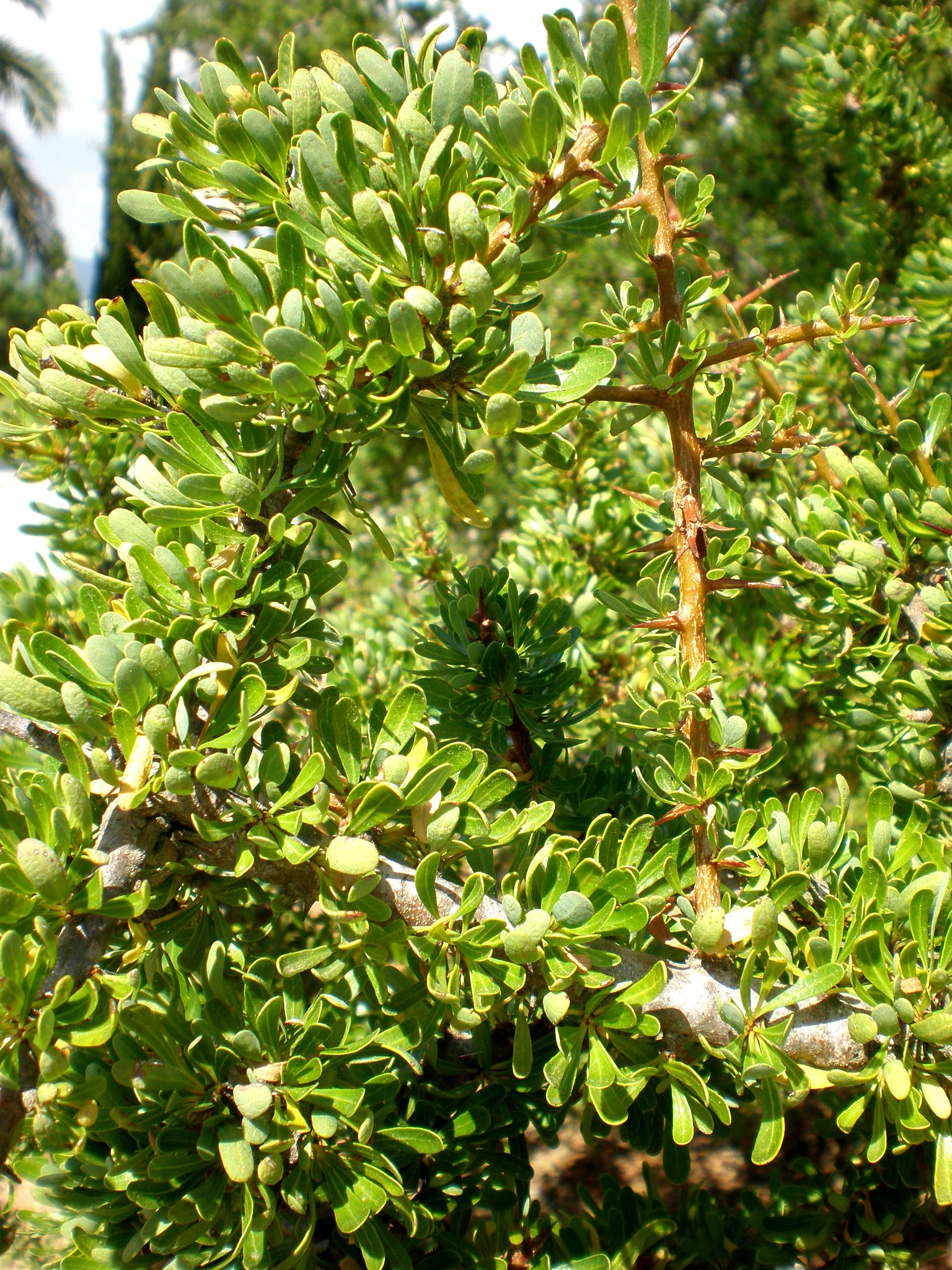 Related: The National Tree of China.
What is the National Tree of Morocco?
The national tree of Morocco is Argania Spinosa. It is a genus of flowering plants that only has one species. This tree is endemic to Southwestern Morocco. These trees grow up to 10 meters and they live for 200 years. The trees have thorns on them and there is a wide-spreading crown.
Branches of this tree tend to lean towards the ground and the circumference of the crown is about 70 meters or 230 feet. Morocco National tree has small leaves that are up to 4cm and they are oval in shape.
Related: National Tree of Italy
National Tree Morocco Facts
Symbol tree Morocco starts to flower in April.
The fruit of this tree is also small, up to 4cm, and has a pulpy pericarp.
The flowers have five petals that are yellow-green in color.
The fruit is a nut that has 2 to 3 oily seeds in it.
It takes a whole year for the fruit to be mature and it ripens in June or July.
Why is Argania the national Tree of Morocco?
Argania is the national tree of Morocco because it is endemic to the land.
Related: National tree list