The National Anthem of Tanzania is Mungu ibariki Afrika. GOD Bless Africa national anthem is the Swahili version of the Enoch Sontonga's popular hymn called Nkosi Sikelel' iAfrika. The word Mungu used in national anthem means GOD in swahili which shows the anthem "GOD Bless Africa".
National Anthem of Tanzania – Mungu ibariki Afrika:
Mungu ibariki Afrika
Wabariki Viongozi wake
Hekima Umoja na Amani
Hizi ni ngao zetu
Afrika na watu wake.
Chorus:
Ibariki Afrika, Ibariki Afrika
Tubariki watoto wa Afrika.
Mungu ibariki Tanzania
Dumisha uhuru na Umoja
Wake kwa Waume na Watoto
Mungu Ibariki Tanzania na watu wake.
Chorus:
Ibariki Tanzania, Ibariki Tanzania
Tubariki watoto wa Tanzania.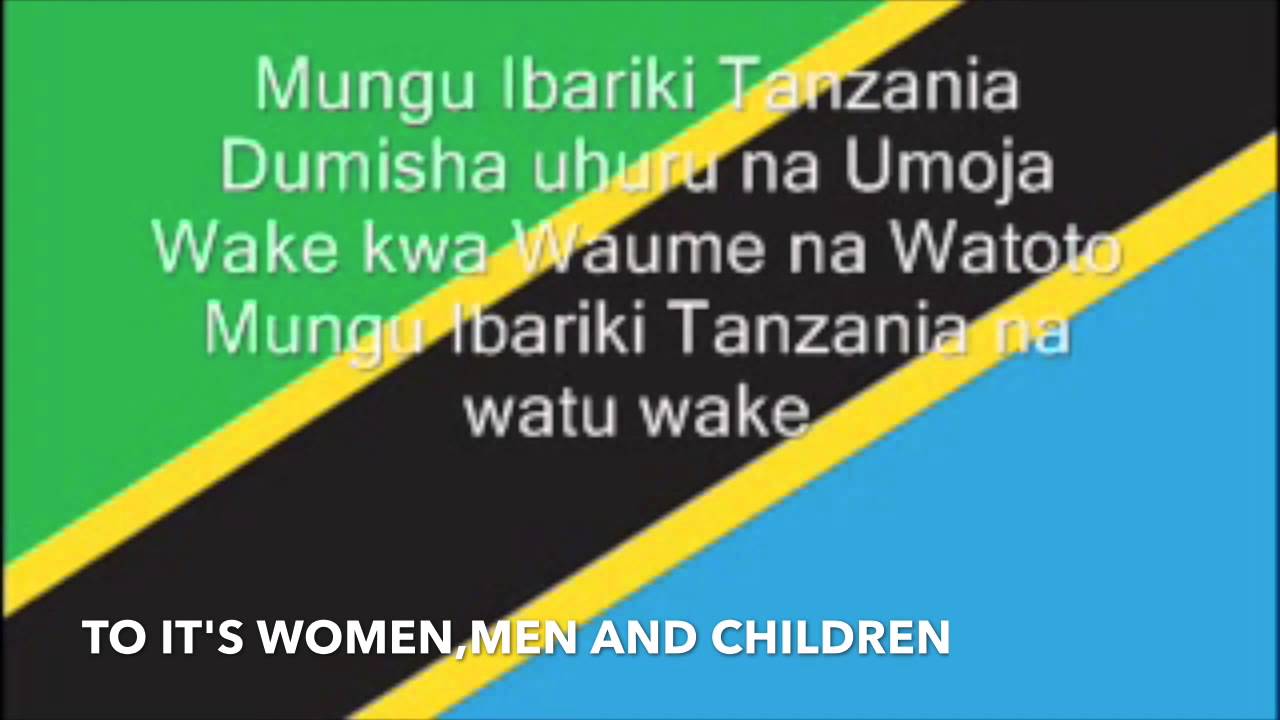 National Anthem of Tanzania with English Translation:
God bless Africa
Bless its leaders
Wisdom, unity and peace
These are our shields
Africa and its people
Chorus:
Bless Africa, Bless Africa
Bless us, the children of Africa
God bless Tanzania
Grant eternal freedom and unity
To its women, men and children
God bless Tanzania and its people
Chorus:
Bless Tanzania, Bless Tanzania
Bless us, the children of Tanzania
More National Anthem of African Countries:
Rwanda Rwacu: The National Anthem of Rwanda
Mungu ibariki Afrika: The National Anthem of Tanzania
Terre de nos aïeux: The National Anthem of Togo
Oh Uganda, Land of Beauty: The National Anthem of Uganda
Simudzai Mureza wedu WeZimbabwe: The National Anthem of Zimbabwe