The National Flower of Sri Lanka is Bluewater lily in February 1986. It is native to Asia. It is not only the national flower of Srilanka but also the national flower of Bangladesh. This Exceptional flower is also found in Afghanistan, subcontinent, Taiwan and also in some regions of Australia.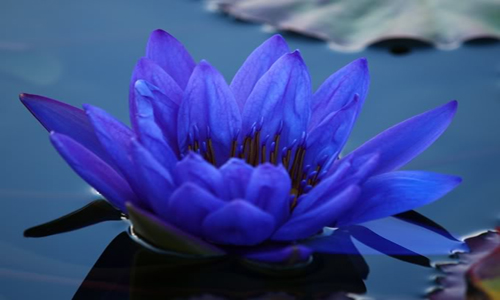 Interesting facts about Blue Water Lily:
This Beautiful flower belongs to Nymphaeaceae Family with Nymphaea as genus it has also other names as Blue lotus, Star lotus red and blue star lotus. It is the aquatic flower. Its leaves float on the surface of the water  and of dark green colour.
They are available in a range of colours like Violet blue and reddish borders, white purple this flower has about 13-15 petals and 3-4 sepals and is wide open and look like cut shape some people also call it aquarium plant. They grow in shallow water like ponds or marshy lands. They are independent of the season for their blooming.
Why blue water lily is the National Flower of Srilanka?
This is not only The national flower of Srilanka but also The National flower of Bangladesh as well as the state flower of Hyderabad (India). This becomes the National flower because of the flowing reasons especially from a religious point of view.
As the blue water lily was presented as a tribute to their GOD Buddha for many centuries saw in many traditional pictures from the past that their women are holding this flower and the other concepts are that despite being grown in muddy and marshy place this flower is not dirt in fact too clean with respect to its surrounding its a sign of purity for the native people they consider it as soul purifying flower and that is the reason this exception is the national flower of Srilanka.
Keep visiting Helo national for National Stuff and Events.