The people of United States of America, whether chocoholic or not, enjoy "unofficial" holiday on National Chocolate Ice Cream Day on June 7, each year. Exact root of Chocolate Ice Cream Day is still unknown as a mystery. Well-known chocolate lover, Thomas Jefferson, introduced the frozen chocolate from Europe to the US during the 1780s. Therefore, this guy has to be credited for National Chocolate Ice Cream Day. It is also known as National Eat Ice Cream For Dinner Day.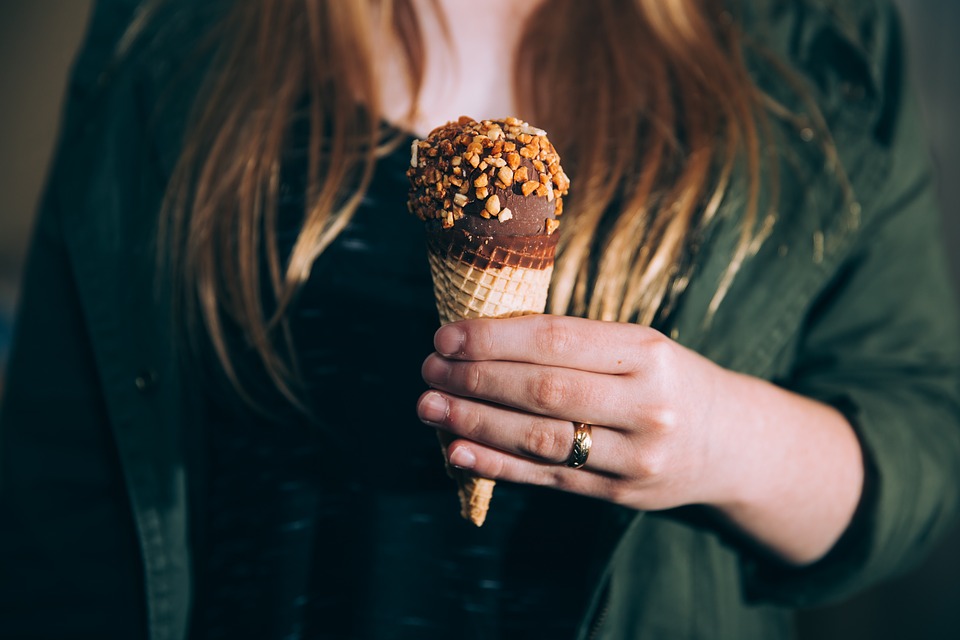 How to Make Chocolate Ice Cream
Below is one easy method of making chocolate ice cream at home. All you have to care about is following instructions and stir a lot.
Ingredients
Yolks of 3 eggs
1/4 liter milk
1/2 cup sugar
1/4 teaspoon salt
200 gram milk cream
200 gram dark chocolate
2 tablespoon cocoa powder
1 teaspoon scraped out vanilla seeds.
Recipe
Add up sugar and salt into the milk and boil it in the saucepan in average heat. Beat the egg yolks and scraped out vanilla seeds in the bowl until it becomes foamy. Pour the boiled milk in the egg yolk bowl and begin stirring it with constant speed by using whisk.
Now return the mixture in the saucepan and heat it once again until the mixture thickens. Do not boil the mixture otherwise, it will curdle. Melt 180 gram of dark chocolate and 50 grams of milk cream in a bain-marie or double boiler. While melting, do not forget to stir the chocolate and cream. After that mix it with the milk solution. Add 2 tablespoon of cocoa powder in solution and stir it.
Place the mixture in the refrigerator for about 45 minutes. Add portions of left over milk cream and stir it periodically at this time.
Now shift it to an ice cream maker and freeze it for 30 minutes.
If you do not have ice cream maker, place the mixture in metallic bowl and refrigerate it for 5 hours. Stir the ice cream after every hour vigorously.
Your Chocolate Ice Cream is prepared. Put couple of scoops in each serving, sprinkle some crushed dark chocolate on it for garnishing, and serve immediately.
How to Celebrate National Chocolate Ice Cream Day
The very first thing to do is take out some cash from your ATM or request money from your parents. Then bring the ingredients from the retail store. Then invite your friends and loved ones to your home and prepare the mouth watering chocolate ice cream with them. It can either be in a cup, cone or in form of chocolate ice cream shake. All you have to be interested in is adding a scoop of chocolate ice cream in whatever treat you prefer.
Share it with your friends, family and loved ones. Exchange presents and gifts and wish "Happy National Chocolate Ice Cream Day" to everyone.